Happy Atoms Wins Bronze at 2017 Learning Technologies Awards
Posted on November 29, 2017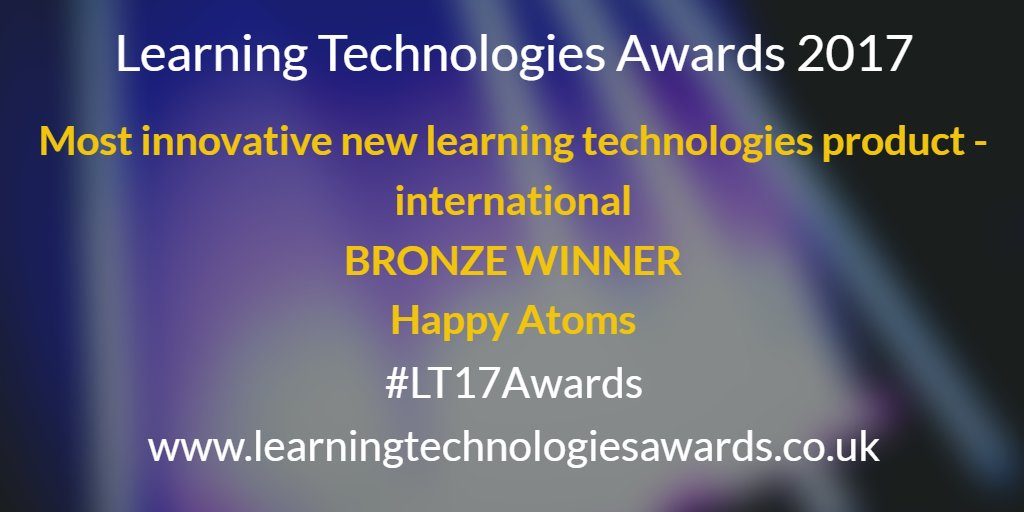 The Learning Technologies Awards 2017, a ceremony that has been taking place in London, recognized close to 70 companies, products and people represented across the world. The website states that 30 countries were represented throughout the evening.
Happy Atoms was awarded Bronze in the category, 'Most Innovative New Learning Technologies Product- International.' Happy Atoms was in great company, with brands like Oculus, AstraZeneca, IKEA, BP also garnering awards.
Below is an excerpt of what the judges thought of Happy Atoms:
"The judges felt this was a wonderful combination of real-world models integrating with an educational app, allowing children to discover, collect and learn about elements in the Periodic Table. In particular the judges liked the numerous prototypes and rigorous testing completed throughout the process of developing the product and how they have created a solid business foundation for future development."